One of my business mentors and another colleague pointed out that my Youtube videos have been hidden under the guise of "not being that important".
In truth, originally the Youtube videos I created were meant to be a summary of, or small extension to, the topic of my email newsletter.
But over the past few weeks, it's become apparent to me that the Youtube videos I'm creating are the shining star of the show 🌟 and I'm doing you a disservice by hiding them under an easily scroll-by-able link at the top of my emails.
So, upon the advice of my mentor, I present to you my Youtube video in a way that you can't miss it in this email: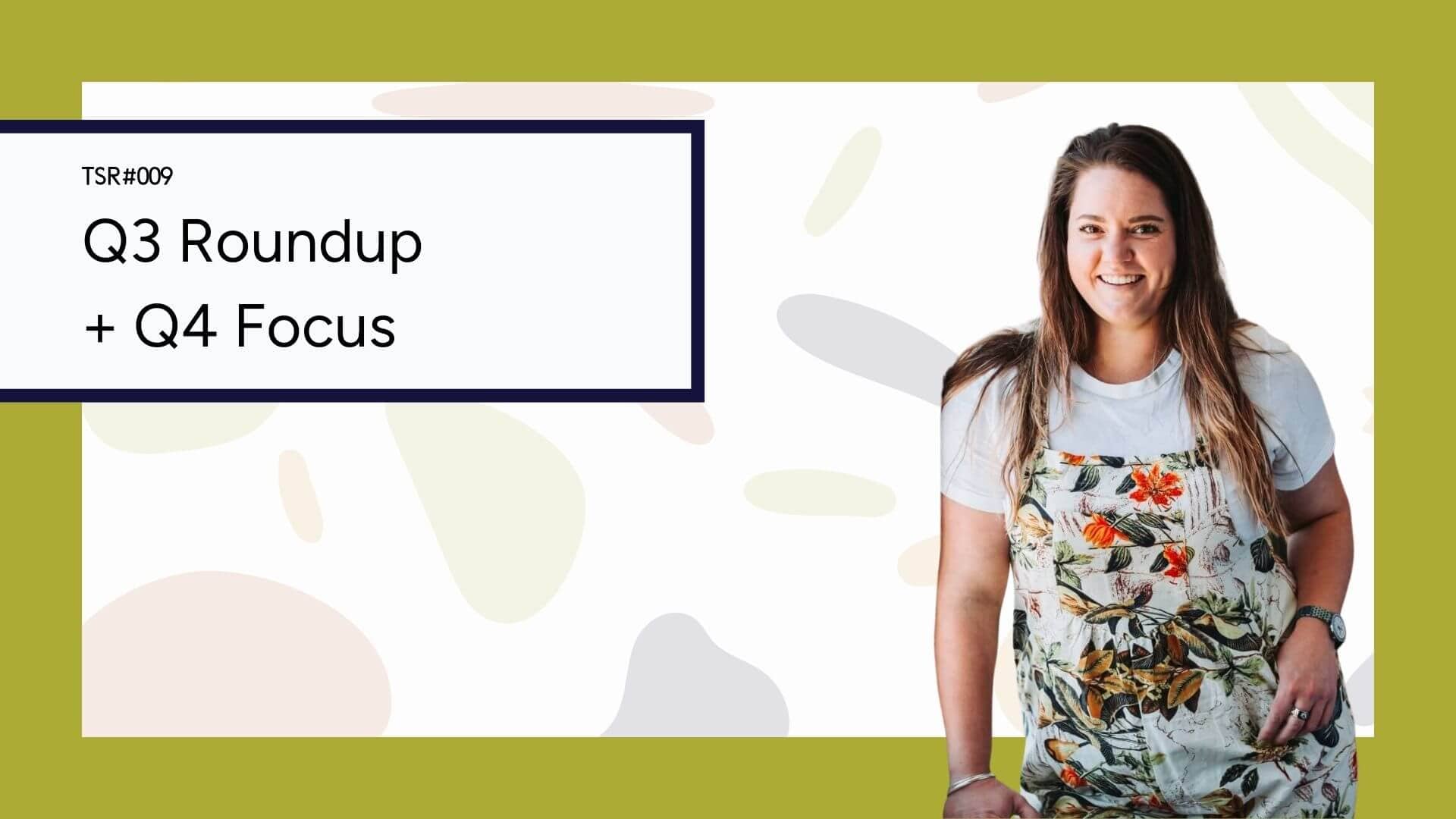 Okay, okay – maybe the animation is a *little bit* much but you get the picture.
In this week's video I go into what Q3 looked like here at Wandersoul Co and what I'm doing in Q4 to make sure I can hit my long-term goals (and how I'm NOT going to worry about the things that I just can't control 🤷‍♀️)
Plus I spend a whole six minutes going over my content repurposing strategy IN DETAIL so you can steal it step-for-step if the strategy I've come up with resonates with you.
______
These new Youtube videos I've been putting out are FULL of content straight outta my mouth and into your ears, and I'm sharing absolutely everything I know about running a business as a woman in a male dominated field (and ya know, just running a business in general).
If you've ever wondered "hmmmm, I wonder how Christina does that? 🤔" then these videos were literally created for you.
So if you've missed the videos in previous emails, be sure to check out this week's AND go back and watch the ones I've put up over the last two months, because you're missing out if you haven't tuned in yet.
Got any topics you'd love to see me cover (on literally anything that as to do with the work we do)? Drop me a line and let me know, and I'll be sure to cover your topic (and give you a shout out in the video) in the next few weeks.
---
3 Things You Might Love
This funny story about a belligerent bison who just wants a warm bed to sleep in…
This nighttime sleepy drink that will help you get ready for a restful night, every night
This cool tool from Canva that helps you generate a color palette from any photo you can feed it
Work With Me
Between existing projects and anticipated projects, my calendar for the year is filling up. If you've been thinking about upgrading your website or streamlining your business systems in 2023, now is the time to book a call.
Here are some of your options to work together:
Ignite Your Website: Systems + Strategy Session – A bespoke website strategy crafted to best serve your digital marketing efforts.
WordPress Website Design – A gorgeous, responsive, and super speedy WordPress website that's tailor-made for your brand.
Consulting for Creatives – Streamline your systems, create space for big picture thinking, and focus energy on the tasks that matter most for growth.