White Label WordPress Development for​
Brand Designers + Creative Agencies
Give your clients the website support they deserve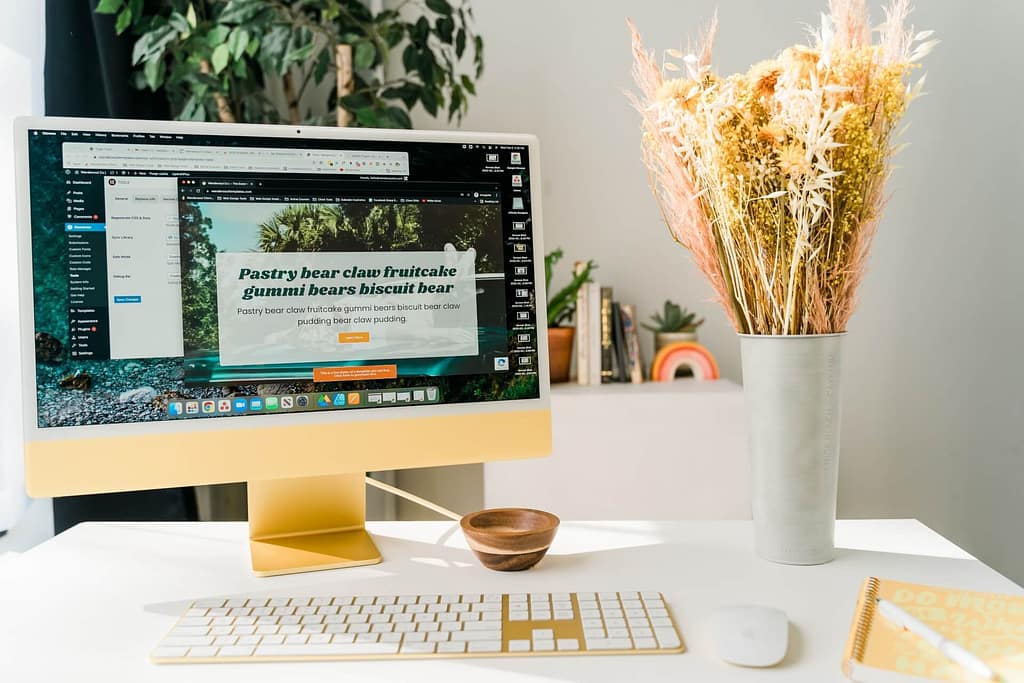 Unlike a typical website design agency, I don't want to take weeks or months to finish a project.
And it doesn't need to take you that long either.
You're a badass agency owner who deserves to stay in your zone of genius, while I, your web development unicorn 🦄, develop your sites into pixel-perfection.
You're tired of dealing with the techie side of websites, and you've realized you are leaving money on the table by straying outside of strictly design tasks.
You want to provide the best possible experience and product for your clients, but you're not a WordPress expert and living in the details of technology thoroughly exhausts you.
That's why I'm here.
I've created my signature Design Day process in order to develop websites FAST using the best tools available — including Elementor Pro & Divi.
The size and custom aspects of your site builds will dictate how many days we need to work together — comprehensive packages start at just $3500 and can be completed in as little as one day.
Wandersoul Co is actively building partnerships with designers and creative agencies who no longer want to fight with hosting, developing and maintaining websites for your clients on your own.
White Label Development Projects are a good fit for you if you are:
White Label Services Include:
Hey there! I'm Christina and I empower female founders like you with a solid, stunning, and strategic digital foundation that supports and amplifies all your marketing efforts.
I specialize in working with driven, resourceful, and sometimes misfit women who are dedicated to propelling their businesses forward.
Whether you are an industry leader or an aspiring entrepreneur, my strategic solutions are designed to capture your voice, personality, and expertise – giving your audience all the information they need to become your next favorite client.
No one should run their business in a bubble without having a trustworthy person to run ideas by, discuss complex situations with, hold you accountable, and most of all - cheer you on when you could use a pat on the back or a pep talk!...Having Christina as my trusted advisor, mentor, and sales whiz brings me so much comfort as a solopreneur.
Here's What Clients Like You Ask Before They Sign on the Dotted Line
Trusted By
Women Who Are Making an Impact
"Like a dream come true!"
I have gotten SO many compliments on my site! I am so proud to finally feel and look professional and polished, it gives me more confidence to share my website to potential clients. Plus, Christina's communication was awesome. I was never, not once, left guessing what was happening, or what was coming next. I LOVE that! Christina was also very professional, yet relatable and listened to every thing I had to say.