You've put your heart and soul into creating amazing products or services, but generating consistent leads through your website seems like a never-ending battle.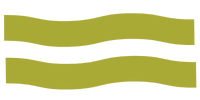 Well, my friend, it's time to take a deep breath because it's not your fault – and I've got the perfect solution for you!
Allow me to introduce Ignite Your Website: System and Strategy Session.
This is your unique opportunity to transform your online presence and create a website that generates leads and drives business growth. 🌟
Why should you trust me?
Hey there, I'm Christina Marie Anderson, and I've made it my mission to help female entrepreneurs create websites and online systems that not only look beautiful but actually work for them!
Before I get into that, let's take a look at what's keeping you up at night:
Your website isn't generating the leads you expected – not even close

You've invested time, energy, and money into a site that isn't helping you grow

You're overwhelmed by the sheer number of tools and tactics you need to get your website to work seamlessly
Guess what? You're not alone.
Say HELLO to your new secret weapon:
Ignite Your Website - System and Strategy Session 🚀
Instead of taking thousands of dollars upfront and promising a solution you can't see clearly from the start, the Ignite Your Website: System and Strategy Session will empower you with a clear, actionable Project Roadmap for just a few hundred dollars.
No more guesswork or stress! With this Plan-of-Action, your website will become the 👑 centerpiece of your online marketing efforts, attracting clients like bees to honey.
And the best part? Once you have your Project Roadmap, you can choose to continue working together with me (I certainly hope you do! 🤗) Or, you can hand it off to any skillful developer worldwide, and get the task done to perfection. It's completely up to YOU.
"I'm so in love with my website!"
My favorite part was working with Christina. She kept me on task, talked me down when I was feeling overwhelmed, and gave me the confidence I needed to continue on. She is more than a web designer, she is in it for all the layers that go into starting a business.
Ignite Your Website includes:
Following the road less confusing, you'll have everything you need to confidently:
Hey there! I'm Christina and I empower female founders like you with a solid, stunning, and strategic digital foundation that supports and amplifies all your marketing efforts.
I specialize in working with driven, resourceful, and sometimes misfit women who are dedicated to propelling their businesses forward.
Whether you are an industry leader or an aspiring entrepreneur, my strategic solutions are designed to capture your voice, personality, and expertise – giving your audience all the information they need to become your next favorite client.
💥 Are You Ready Ignite Your Website?💥
It's time to take the leap and transform your website into the ultimate lead-generating powerhouse. Say goodbye to confusion, wasted time, and missed opportunities.