Day Rates for WordPress Websites
Create an elevated online presence that makes you stand out with our Design Day services
You may be a small business owner, but you have BIG ideas that you are ready to bring to life, "like, yesterday, please"...
You're ready to elevate your brand and website so you can shine online, and you don't want to wait months to do it.
You've tried all the DIY options and the branding and website you create yourself never look as cool as the idea you had in your head.
You need your brand and website design to strategically guide your clients to working with you, and you're ready to invest to have it done right by a pro.
In your VIP Design Day(s) we will create a brand presence and/or WordPress website that make you look (and feel) like the rockstar business owner you are, in less time than it takes to catch up on the latest season of You.
Let's Elevate Your Online Presence in Just One Day!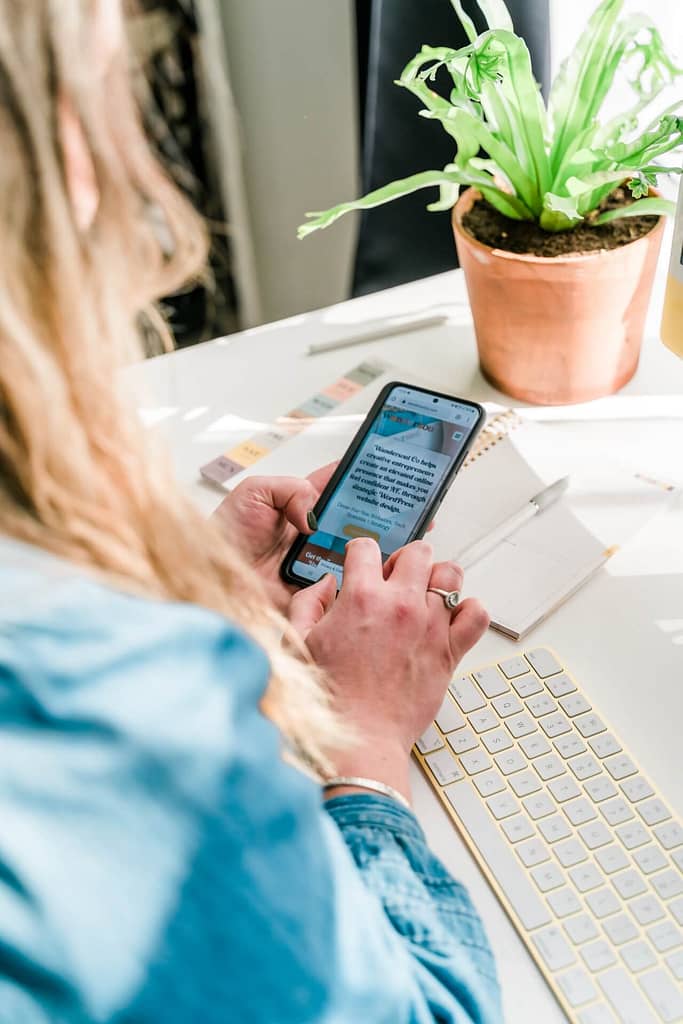 I help creative, second-career women launch an elevated online presence through my signature WordPress website Design Day process.
Our Design Day Approach was created to help you elevate your website in a fast, simple and approachable way -- so you can feel like the confident business owner you are ASAP.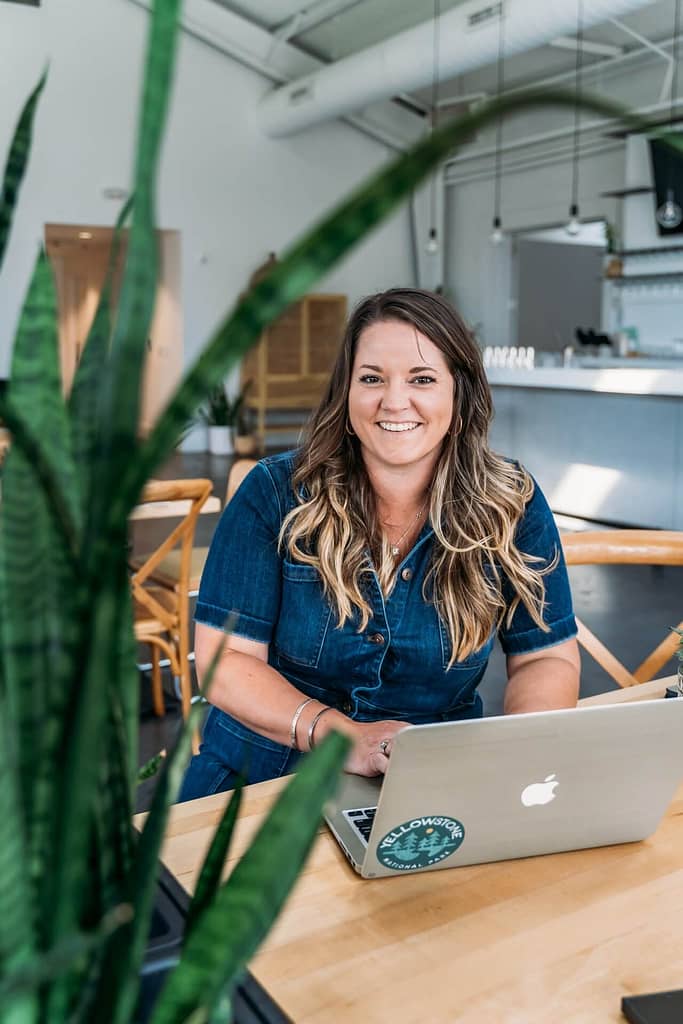 Website Design Days are a good fit for you if:
You are a new business that doesn't yet have an online presence, and you need a strategy to attract and convert your ideal clients
You are a growing business that needs an overhaul on the way you're showing up online. You want an elevated, cohesive presence that showcases your business.
Your business is in need of advanced functionality such as a course, membership or e-commerce store, and your current website just isn't doing the job you need it to.
You are in the right place if you've outgrown all the DIY options you can find, and are ready to invest with a trusted professional to create a cohesive website and elevated visual identity that showcases who you are, what you do, and how you stand out from the crowd.
Every Design Day Includes:

Frequently Asked Questions
Yes, and no. A typical website project takes anywhere from 2-4 weeks to complete. While the website design and website development are completed in just one or two days, the pre-work and post-work required to gather information, revise and launch take a little longer.
When you invest in Design Days for your website you can expect to have your new site launched within 2 weeks of your final Design Day.
All Custom Website Builds require a minimum of two Design Days, and websites with advanced functionality (store, membership, courses) will require additional Design Days.
If you look closely, you'll notice that most designers are offering you a specific set of hours, not a specific set of deliverables in their VIP Days.
When you and I work together, you can rest assured that I won't leave you with half a website, just because our time is up.
I always give a clear estimate of the time it will take me to build any given site. For example, I can build a site from one of my internal templates in one day, and custom sites take a minimum of two Design Days. Advanced functionality will add more Design Days to any project.
By choosing to work with Wandersoul you will receive a website that's ready to launch, not just 7-14 hours of my dedicated time.
Plus, your website will be built with client experience in mind, and I'll help you pull together all the pieces you need including strategy, photography, copy, branding, and all the other assets necessary for a full website build.
I'll be honest, this is a loaded question with a lot of possible answers. WordPress is intimidating, but Wandersoul Co is dedicated to making it simple and approachable for small business owners.
This means supporting you in making the right choices for the foundation of your new website, which includes guidance on purchasing your domain and hosting your site.
It also means that I use Elementor Pro, a page builder that I'm confident I can teach anyone to use.
I also offer custom support for every project I work on — including custom tutorial videos for the tasks you'll want to accomplish most often on your website.
And I would never build you a website and leave you hanging — every project comes with 30 days of email support, and I offer on-going hosting and maintenance for clients who never want to touch their website themselves.
Don't just take it from me!
Here's What My People Are Saying
"Christina is more than a web designer, she is in it for all the layers that go into starting a business. Christina is professional and caring and she made the process exciting. Her creativity and knowledge are top notch. She freaking rocks!"
"I am overwhelmed and blown away!!! Layout, colors and font are brilliant! I know you've given me other avenues to comment and I will, but just wanted you to know I LOVE IT!!!! I had no idea, thank you for all the work."
"I love the design, but I also love the way you do business. You're incredibly professional and you have a great deal of practices and processes in place. Makes me feel well supported and has given me ideas for my own business."
"Christina made it simple and fun to build a website - the experience felt like the complete opposite of what I had been dreading for months. I now feel more proud than ever to share my products with the world and confidently provide my professionally-made website."
'You took my expectations and blew them out of the water! Your services went above and beyond my biggest dreams.I finally have branding and a website that I am proud to share with the world not one I want to hide away. I want to shout it out to the stars and I have so much creative juice for things to add to it."
"My favorite part of my project was working with Christina. She kept me on task, talked me down when I was feeling overwhelmed, and gave me the confidence I needed to continue on."
"I've had a fantastic experience working with Christina! What she does at Wandersoul is hard to sum up by just saying the concrete things she offers (web design, branding, admin services, client relations) because her real genius is how she glues together all the cracks of your business that you didn't even know were there."
"I love the design, but I also love the way you do business. You're incredibly professional and you have a great deal of practices and processes in place. Makes me feel well supported and has given me ideas for my own business."
Having someone to collaborate with really forced me to say my fears out loud (I didn't even know they were there) and realize what was holding me back from taking my business to the next step.
"Christina was able to take all my ideas/images/copy and turn it into a streamlined, user friendly site that has plenty of room to grow... I'm always saying "use your resources" and Christina is one that I regularly count on."
Grow your business
and your confidence
with an elevated
online presence