The Transformational Mini-Course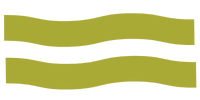 Supercharge Your Leads with this Transformational Mini-Course
Do you know deep down that your website could be working so much harder for you?
If you're tired of spending time and energy on a digital home that's more drab than fab, my Website Revival mini-course is the perfect solution you've been searching for.
In just 15 minutes a day for the next five days, you'll take your website from a "meh" to a customer-magnet, with effortless yet powerful tweaks! 💪
Enter your email and sign up for free right now.
I respect your privacy, and you'll never receive any spam from me. Just actionable tips, tricks and advice to make your business even better