If you've been hanging around for a while, you probably know that I'm a BIG fan of both WordPress and Elementor (Pro).
Elementor might get a bad reputation for being "bloated" but I like to argue that Elementor is only bloated if you're not using it to build websites efficiently.
For this reason, I've been thinking about dabbling in making some Elementor tutorials to help users understand how to get the most out of Elementor while still being performance-minded about the sites they build.
While I'm not specifically talking about performance or efficient development in this video, it is a little different than my previous videos.
In this video I'm talking through how to build a simple, custom client portal on your website using Elementor Pro and the Pods plugin.
Plus, even if this type of video content isn't for you (because you're not a developer yourself) you'll still benefit from this build if you're my client – because I'm building this client portal on my own website, to use with my own clients.
No more digging through emails to find the necessary links – like how to pay the invoice or upload your files to Google Drive.
This portal will be bookmark-able in your browser, and you'll be able to easily navigate to the information you need at any time.
Plus, I think I'm pretty entertaining even if the content isn't specific to you and your business 😂
Check it out: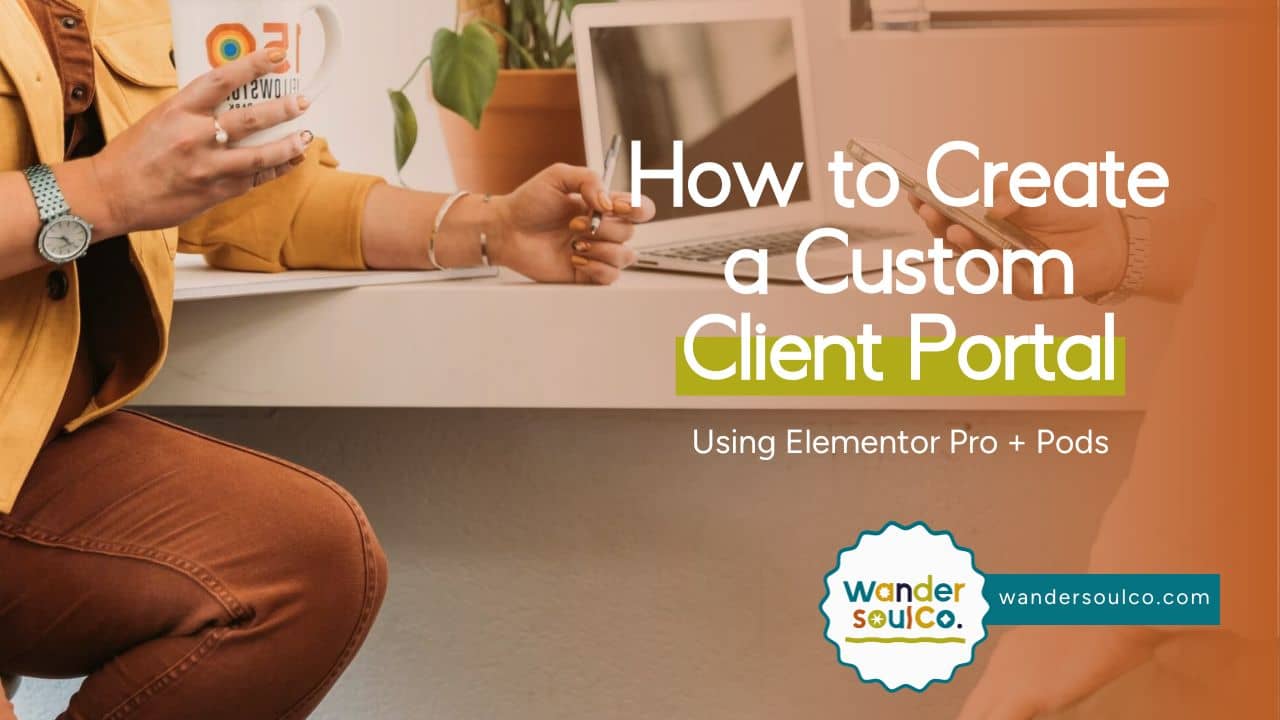 Submit Your Topics
Got any topics you'd love to see me cover (on literally anything that as to do with the work we do)? Drop me a line and let me know, and I'll be sure to cover your topic (and give you a shout out in the video) in the next few weeks.
Work with me
Between existing projects and anticipated projects, my calendar for the year is filling up. If you've been thinking about upgrading your website or streamlining your business systems in 2023, now is the time to book a call.
Here are some of your options to work together:
Ignite Your Website: Systems + Strategy Session – A bespoke website strategy crafted to best serve your digital marketing efforts.
WordPress Website Design – A gorgeous, responsive, and super speedy WordPress website that's tailor-made for your brand.
Consulting for Creatives – Streamline your systems, create space for big picture thinking, and focus energy on the tasks that matter most for growth.