I knew that starting a business wasn't going to be a piece of cake, but when I first started Wandersoul Co. back in March of 2020 I truly didn't know all the intricate decisions I would have to make as a small business owner like how to figure out what are the best website font pairings.
Not only was I now a website designer, I was also a bookkeeper, a graphic designer, a social media manager, a tax specialist, a tech expert, a home office decorator… the list goes on! And as each new task got piled on I would run up against decision fatigue all the time.
Sound familiar?
There are big questions to answer:
Do I need business insurance? A business bank account?
Where should I build my website?
How do I make my first investment?
What will make my brand voice stand out?
And also little ones:
Should I order stickers with my logo on them? (YES, I use Sticker Mule)
How do I figure out what color that is I like on that website? (I use ColorPick Eyedropper Chrome Extension)
What are the best website font pairings I can use on my own website? (SEE BELOW!)
I completely understand what it's like to have to do all of this by yourself – because I've been there, done that, seen some things, and came out the other side to tell this tale.
I've honed my own skills in business over the last four years, and I truly want to share as much of my knowledge as I can so that you don't have to struggle as much as I did to get your business movin' and groovin' in the online space.
For that reason, I'm making it super easy to decide which font to use on your website by sharing three of my absolute favorite fonts for you to choose from, that are available FREE on Canva, Divi, WordPress, Google Suite and many other online platforms.
Without further ado, these are the best website font pairings I know:
Raleway – I might be biased because this is the font I use on my own website, but there's just something so cheerful about the roundness of the letters and it's super easy to read.
Best paired with: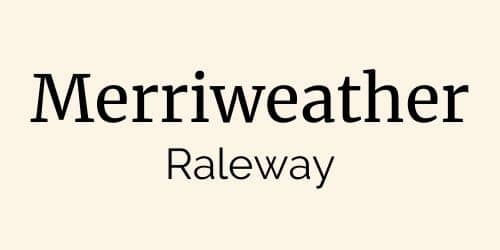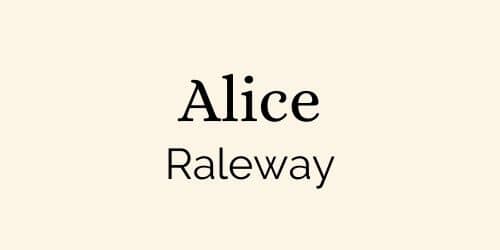 Montserrat – The space between the letters makes this an ideal accessible font, plus it works great as a bold headline or inline text. You choose!
Best paired with: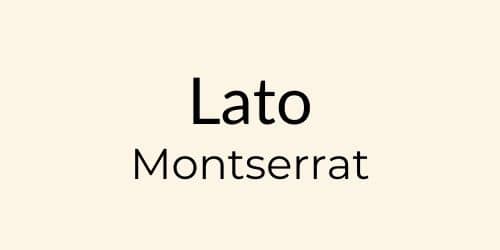 Lora – think of Lora like the sophisticated older sister of Times New Roman. Less masculine, all business. I like this for headlines to make a splash, or text for industries that tend to be on the more serious side.
Best paired with: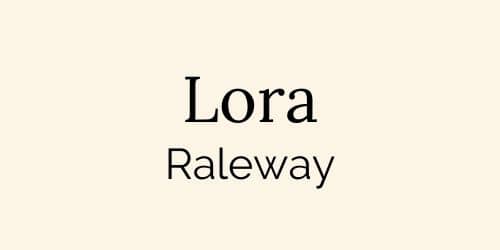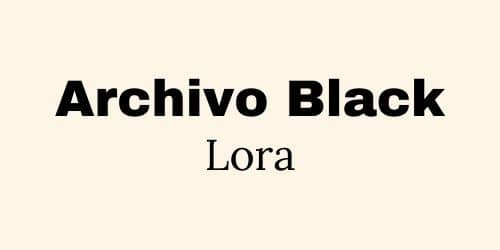 I know this is but one in a long line of decisions you have to make in your business. But guess what — you don't have to do it all alone anymore!
Coming November 1st I'm introducing you to a membership meets mentorship where you'll get my eyes on your work, exclusive group coaching calls (and nothing is off limits!) access to bonus materials to help you whip your business into shape, and guest expert trainings so you feel supported in every aspect of your business.
And trust me, this is not like every other membership out there. And I can say that truly and confidently because there is no one else out there like me — I'm a WordPress Website Designer and Educator, working alongside fellow creative entrepreneurs to help them streamline and scale their businesses WITHOUT working on the weekends.
Join the waitlist for the Wandersoul Website Society and you'll be the first to learn all the juicy details that I'll be sharing in the coming months. I can't wait for you to join me!